Stem Cell Therapy Reviews
In this section, we will publish reviews of our patients who have undergone stem cell therapy
Diagnosis: Parkinson's disease
I am (Kalanova Feruza) 46 years old and have been diagnosed with Parkinson's for 8 years.
I learned about cell therapy from a Turkish neuropathologist. Everyone around me told me that this method of treatment is not yet fully understood. At the beginning, I thought to carry out this treatment in Turkey, but I had doubts about its effectiveness and was afraid of side effects. When I found out that stem cell treatment is carried out in St. Petersburg, I found the Advanced Medical Technologies website and contacted them myself via WhatsApp.
Honestly, it was a huge miracle for me that such a method was found at all.
For about a year, I studied all kinds of cell therapy options, and also had long negotiations with managers and doctors. It was important for me to make sure that I was doing the right thing.
In the meantime, my condition worsened greatly, the medications did not help, before the tremor was only of the arms and legs, and in the last months before the treatment I already had a jaw tremor. I already thought that I would have to quit my job.
In March of this year, I underwent cell therapy in St. Petersburg. For three days during the treatment, my head hurt and I was vomiting. Doctors warned that there would be a smell of meat in the nose, everything was so.
It has been 4 months since the treatment. My condition has improved by 90%! I continue to take my daily pills prescribed by my neurologist. I feel great!! !Back to work and leading an active lifestyle. I am a hairdresser by profession.
Saying thank you is an understatement!
God sent you to me and God bless you with health and long life!🙏❤️
Unfortunately, today there is no method that could affect the chromosome set in Down's Syndrome
But to give impetus to psycho-speech development, increase immunity and make «sunny children» stronger and stronger — all this is within the power of Stem-cell therapy!
Review and video of the mother of our 2-year-old patient 4 weeks after Stem-celltherapy:
Before: slept poorly, tired quickly, did not walk independently, with support by the hand, wobbly gait and balance.
After: became energetic, strong, emotional, walks confidently and independently!
Review about us by the mother of our little patient with an autism spectrum disorder and delayed psycho-speech development from Kazakhstan
For more than a year now, Bogdan and I have completed a course of regenerative biotherapy with stem cells in a clinic in St. Petersburg.We decided to travel in February 2022.
It was hard to believe that it would work.Howeve the clinic staff accompanied us from the day of treatment, met and escorted Bogdan and me, provided a transfer to all procedures.We could get advice at any time.Despite the fact that a year has passed, representatives of the clinic often call us.About the advantages of therapy, after about three months, I noticed Bogdan's interest in food, before we didn't eat anything at all except kefir, now I'm not overjoyed, we eat meat 🙈.
Bogdan learned to read in syllables, to read words.I am silent about the phenomenal memory for phone numbers and passwords.He began to name objects, animals, began to point at the object with his finger.Of course, in the complex of great work of teachers.But we got sick less after cell therapy, we got sick 2 times in autumn and spring.I would advise parents of autistics (we have moderate mental retardation) to turn to cell biotherapy, no doubt yes.There are changes and I notice them immediately, being the mother of a special child.My review is honest and this is not an advertisement for the clinic, but a recommendation.
We will repeat the course as soon as possible.
Bogdan's mother, Kristina Klopova
The result of cell Biotherapy in our patient with a diagnosis of cerebral palsy, atonic form
Before: sharply reduces the muscle tone of the lower extremities, does not move the legs independently, does not stand, does not fix the foot with support
After: improvement of the muscle tone of the legs, fixes the foot, began to walk with support!
The result of cell Biotherapy in our patient with a diagnosis of cerebral palsy mixed form
Before: weak murine tone of the lower extremities, standing only with support, not walking.
Nine months after: the muscle tone of the legs returned to normal, the muscles got stronger, he stands on his own, he walks with support!
The result of cell Biotherapy in our patient with a diagnosis of cerebral palsy spastic form
Before: Severe lower extremity spasticity, imbalance, cannot stand on its own, cannot walk (only a few assisted steps)
Eight months after: Decreased muscle tone, stands firmly on legs, walks and runs independently and confidently!
Outcome of Cellular Biotherapy in our Patient Diagnosed with Autistic Spectrum Disorder
A story about the incredible fortitude of the father of a young boy, who, despite Covid restrictions and border closures, found a way to help his son.
Ismail's dad contacted Advanced Medical Technologies in June 2019. Child born in 2015, diagnosed with autism at the age of two years. The boy's father independently studied how stem cell therapy works and was determined to try our technologies.
Before: Ismail is a fairly intact child in terms of intellectual parameters, but his hysteria and nervousness did not correlate with an acceptable quality of life for himself and his family. Hours of screaming, sobbing, seizures — he could not react differently to the world around him. Both positive and negative reactions had the same form of expression. They are driving in the car — he kicks the front seat in hysterics, they arrived at the zoo or in nature — Ismail screams and kicks, they bring him to the pool — panic.
⠀
After: Already after a month of transfusion, in situations in which the baby had previously been hysterical, he absolutely adequately perceived people, a kaleidoscope of events, impressions — visual, tactile, auditory. After five months, he showed interest in everything with a healthy curiosity, learned about spaces and textures, and began to communicate with loved ones and strangers. Here, Ismail and the boy are running along the sand and playing with water. Here he is, hugging his sister or calmly swimming in the pool. He stopped being afraid of children and initiated communication with them. Dramatic excesses have disappeared from everyday life, as has constant overstimulation. It was impossible to imagine that it would be possible to cut his hair with a clipper so quickly, without "putting him under anesthesia" or without holding his hands together. Or that his level of physical coordination would be compatible with cycling or training on ladders and rope structures. The boy is no longer afraid!
At the moment, Ismail's level of socialization is identical to that of a healthy child.
Natalya Abramitskaya became an aerial gymnast, despite the terrible diagnosis of cerebral palsy
We are happy and proud to share with you the results of stem cell biotherapy performed on our patient with cerebral palsy. And although the effect of biotherapy depends on the age of the patient (the sooner treatment is started, the better the effect), even a 28-year-old girl diagnosed with cerebral palsy managed to get a stable positive result! Our Natalia fully recovered the sensitivity in her legs, strengthened her muscles, improved coordination and range of motion. These improvements allowed her to fulfill her dream. After a course of biotherapy with stem cells, she took part and shone in aerial acrobatics competitions!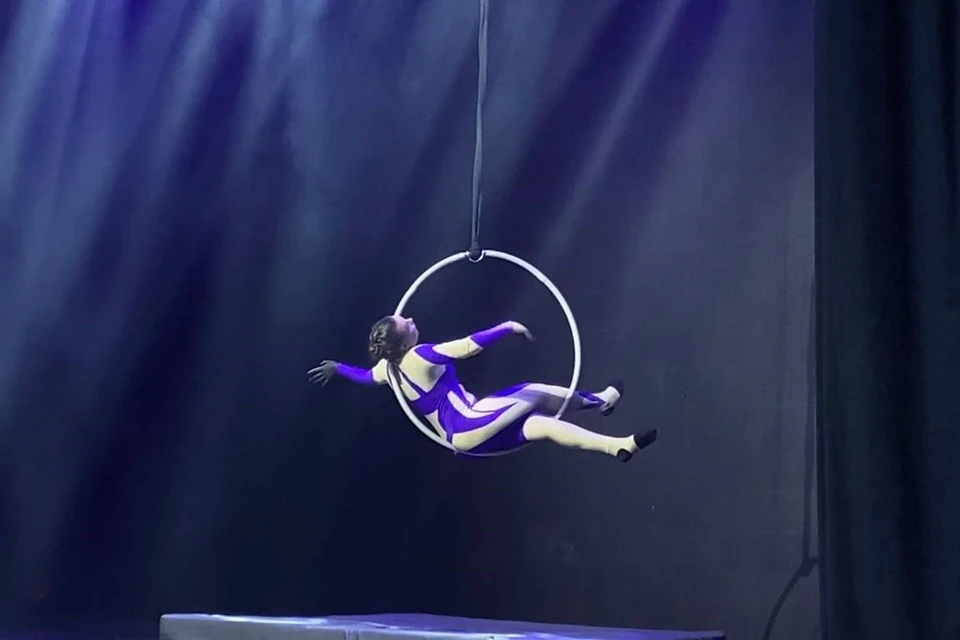 Natalya Abramitskaya from Samara is 28 years old. All her life the girl suffers from a terrible diagnosis — cerebral palsy. A cheerful and surprisingly stubborn girl, despite her disability, achieves her goals with enviable passion: few healthy people can boast of such a desire for their dream.
Samarchenko graduated from the Faculty of Law of the State University, has a diploma in piano, in her free time as a lawyer Natalia goes to acting classes, to a vocal studio, but most importantly, a disabled girl, surprisingly for everyone, has been doing aerial gymnastics for five years. The journalist of KP-Samara visited the performance of, perhaps, the only aerial gymnast in the world with limited capabilities of the musculoskeletal system and learned how the impossible becomes possible.
One day, a special girl came across an ad for admission to an aerial gymnastics studio. The flyer said, «Age and fitness level don't matter.»
— Well, they wrote it themselves, so I came,
Natalya laughs.
— I went with the idea that if they start to refuse, then I, as a lawyer, will be able to defend my rights. After all, the ad says in black and white that the level of training is not important. But surprisingly, this was not required, I was invited to the classes.
Coach Karolina Lukerina admits: when she first saw Natasha five years ago, she could not even imagine that she would be so interested in working with a new ward.
— I did not expect that she would be able to perform elements at a height with such a difficult diagnosis, but her desire and desire helped to achieve amazing results, — says Karolina Lukerina.
— We looked for information about other cases when a girl with cerebral palsy became an aerial gymnast, but did not find it. So, perhaps, Natasha is the only one in the world. The legs did not rise above 10 cm. Then, five years ago, Natalia's physical condition was not easy. According to the trainer, the girl was able to raise her legs from the floor only 10 cm. But the desire to exercise at a height did not stop Natasha, and she stubbornly tried to perform all the exercises that Karolina showed.
— I understood that it would not be easy for me alone, so colleagues joined the training with Natasha. One of the specialists completed courses in sports massage, developed muscles bound by the disease. For a disabled girl, individual classes were organized, we worked out exercises and elements on the shells, which are not so difficult to perform with limited health,
— says the coach of a girl with cerebral palsy. After a few months of classes, Natasha, unexpectedly for everyone in the section, disappeared and did not appear at training. Later, she again came to the studio and surprised everyone — the girl stood straight, could raise her legs higher and moved almost without compulsion.
— Accidentally stumbled upon an article about stem cell transplantation. I was interested in this topic, but there was very little information about it on the network. At first I found a clinic that does this, only in America. We were already ready to go there, but suddenly I saw the possibility of such an operation in Russia,
says a special woman from Samara. Natalya took the risk of going to St. Petersburg for an operation in order to be able to move. And I didn't guess.
— Immediately after the operation, I began to feel the leg, before that there was practically no sensitivity in the limb. This is an incredible feeling, as if I was reborn, — Natalia shares pleasant memories with the journalist. "I dreamed of a stage" Now the girl feels much better, and although the disease could not be completely cured, Natalya continued to do aerial gymnastics. In March 2023, the coach invited her to take part in a unique aerial arts festival, where she could show her results on a par with healthy athletes.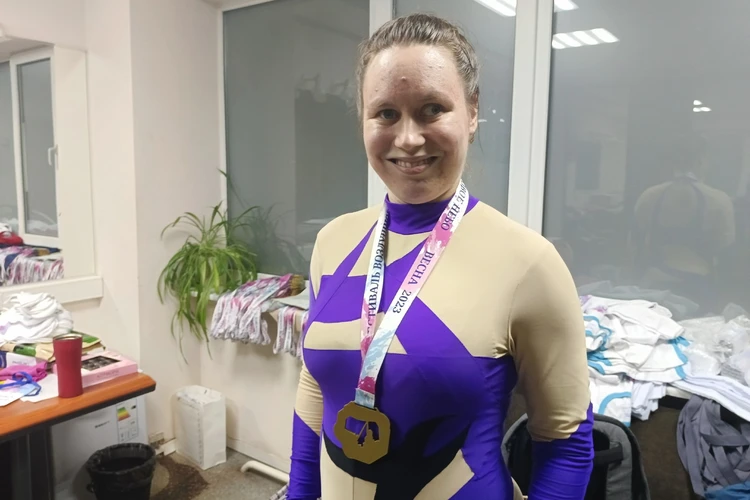 — At first I was very afraid, but I really wanted to try to perform on stage.I spent a lot of energy to fulfill my dream and become a gymnast, and I just could not refuse such an offer, — says the girl.For Natalia Abramitskaya, a separate nomination was made at the festival, in which she became the only participant.The girl admits that she would really like to have competitions, and she hopes that she will be able to inspire other Samarans with disabilities with her example.

We will announce the Stem Cell Therapy Reviews as soon as possible.